Mechanical Insulation Specs
The objective of the MI Spec for BC is to support the implementation of mechanical insulation best practices for heating and cooling systems in BC.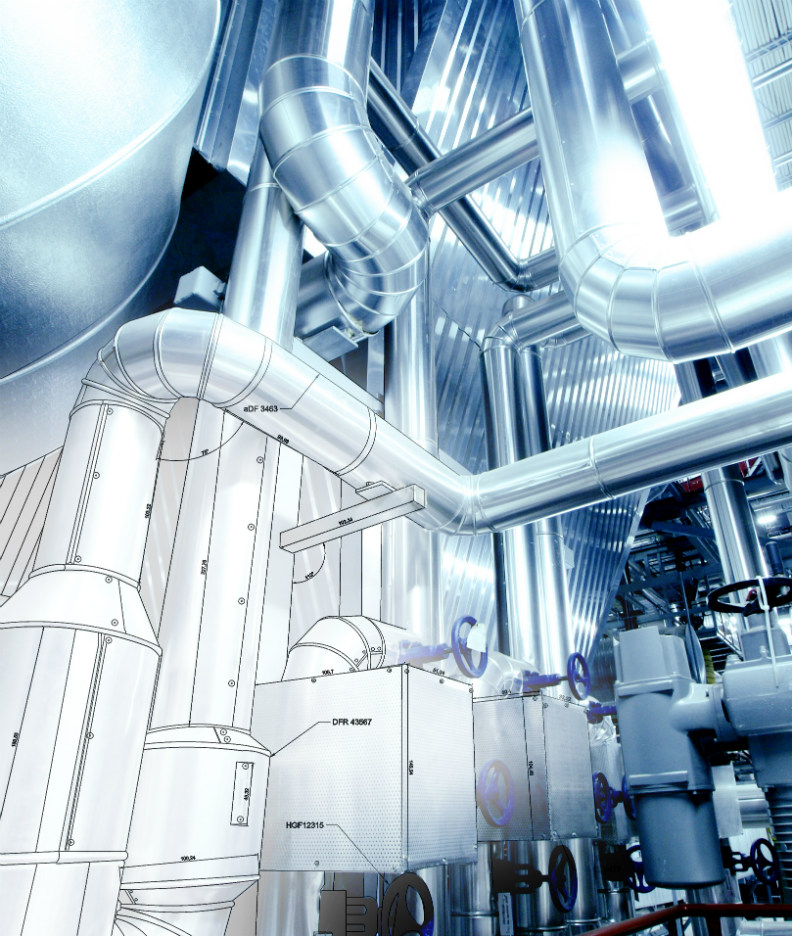 The MI Spec guide is meant to help building and facility owners, developers, architects, local government staff, engineers, MI designers, contractors, and installers:
Make timely decisions about mechanical insulation needs in new buildings
Decide what upgrades may be required to improve mechanical insulation in existing buildings
Understand the importance and business case for mechanical insulation
Understand the key elements required to achieve successful implementation of mechanical insulation in projects
What is Mechanical Insulation?
Mechanical insulation (MI) is insulation applied to pipes, ducts, and mechanical equipment (such as boilers, storage tanks, and air handling equipment). It is different from the insulation found in the walls, basement floor, and roof of a building.
Mechanical insulation is found in both industrial facilities, as well as larger commercial, institutional, and residential buildings – typically referred to as 'Part 3' buildings.
Mechanical insulation best practices help achieve Triple Bottom Line objectives
Mechanical insulation can not only reduce energy consumption and the associated greenhouse gas emissions, but can reduce operating and maintenance costs. Installing high quality mechanical insulation using best practices typically costs 1% or less of construction costs and yet can have a significant impact on energy consumption; consequently, paybacks for mechanical insulation best practice are often very short, whether in new construction or in retrofitting existing buildings.